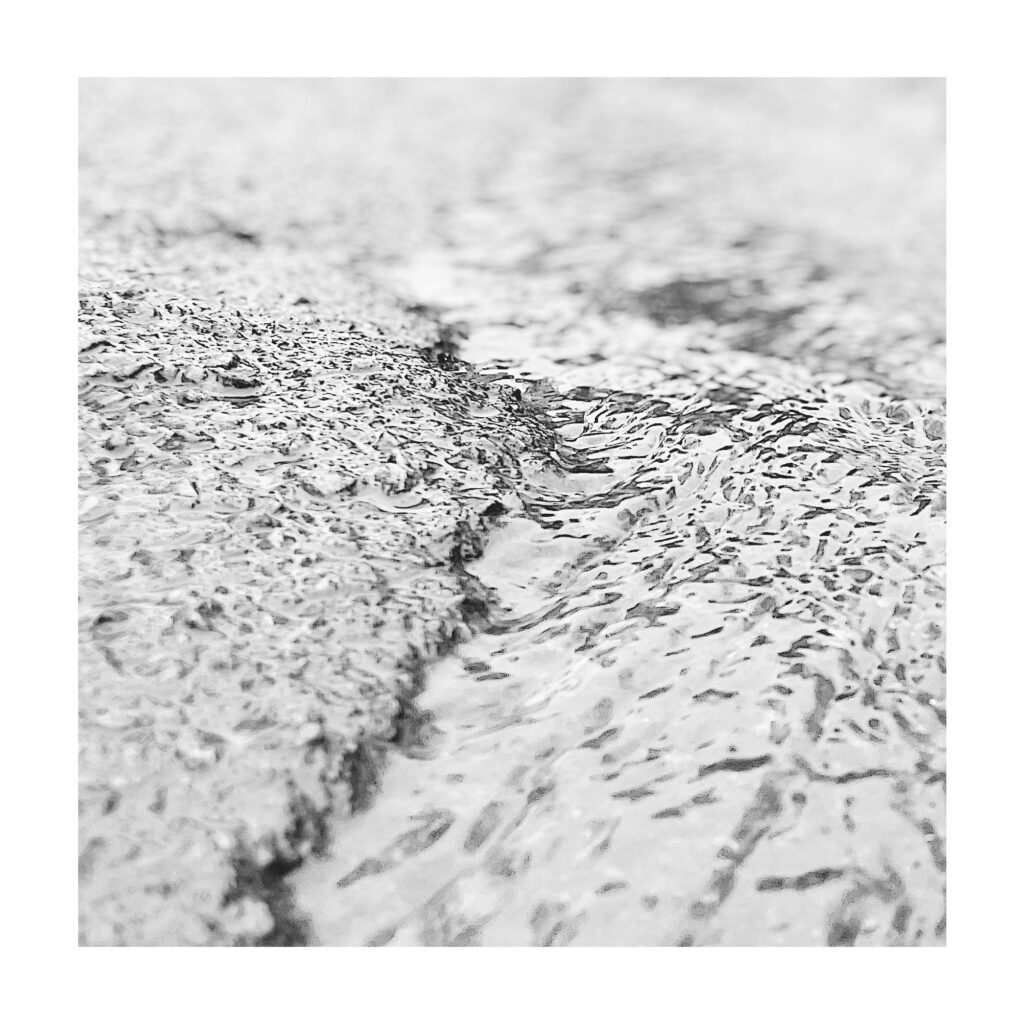 This is water runoff from overnight rains. If you remove the color from the photo, the black asphalt becomes white because the water reflects the light of the overcast sky. Removing information from the photograph, in this case the color, allows the viewer to see more.
It's a phone photo with a VSCO filter that simulates Kodak T-Max P3200. I've shot photos with P3200. It was used for situations with low-light, or when you needed to use a fast shutter speed. I mainly used it because it was grainy.
I much prefer being able to conjure its charm without having to spend 4 hours alone in a dark bathroom-turned-darkroom.