I found this in my in-laws' basement. It's a 2-LP, genre-agnostic compilation released by WQXI 790AM radio (still on-air today as Atlanta Radio Korea). It used to be sports talk and way before that it was a hugely popular top 40 that put out compilation LPs. No year is printed on it, but the songs on it I know suggest to me it's 1970 or so.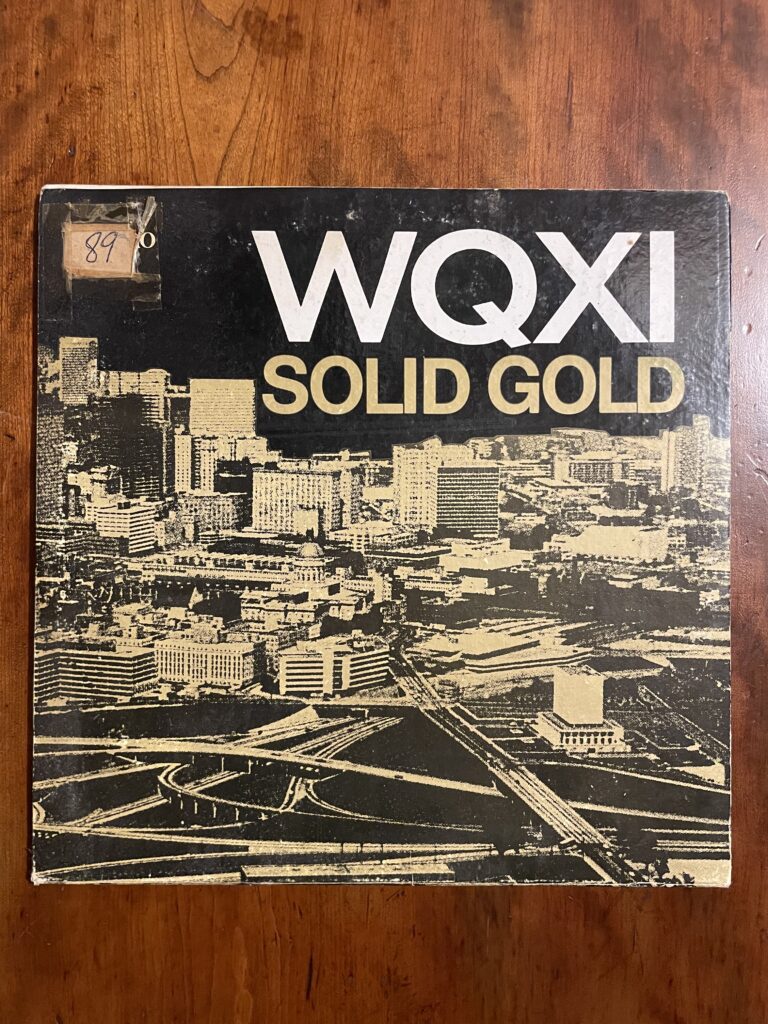 It's a fun time capsule: of the Atlanta skyline, old top 40 radio's catholic approach to playlists, hair cuts, white supremacy, and the city's media culture.
Unlike 2022's iconic Downtown view (typically taken from the east – think Walking Dead), this 1970 view is taken from the south (think driving to Downtown from the airport). The image appears to be taken from the air, just across the highway from Georgia State stadium (formerly Turner Field).
The back cover shows Atlanta Stadium (later called Atlanta-Fulton County Stadium, now the apartments and parking next to Georgia State stadium). Tasked with finding an image for this LP that screamed "Atlanta" to 1970 record-buying Atlantans, it's interesting they went with a stadium. It was a bigger deal to have a pro sports stadium then.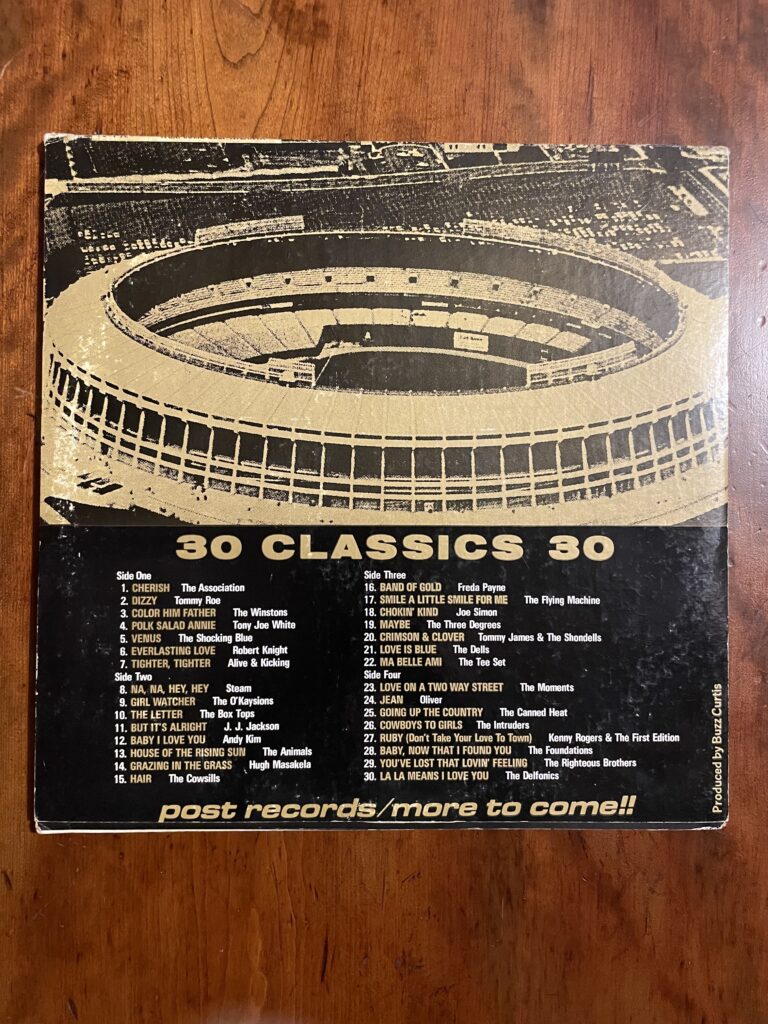 Inside the gatefold is a yearbook of the station's DJs, and a collage of snapshots that includes photos of Tiny Tim and Donovan. I assume they're from station promo visits. The Donovan station visit might have been to promote his October 1969 concert in Atlanta. Donovan was also promoting, though maybe not intentionally, the popularity of the name girl name Jennifer. One of his hits at the time was "Jennifer Juniper". Jennifer began its 15 year reign as the most popular baby girl name in Georgia the year after Donovan's visit. If you're a Georgia Gen-Xer named Jennifer, this LP sleeves offers you a faint whiff of the soil from which our bumper crop of Gen-X Jennifers grew.
I don't recognize any of the DJs, all of whom appear to be white except for maybe George Strait (it's hard to tell in the sketch, and no he's not that George Strait). The station played black artists. It just didn't appear to employ very many black people.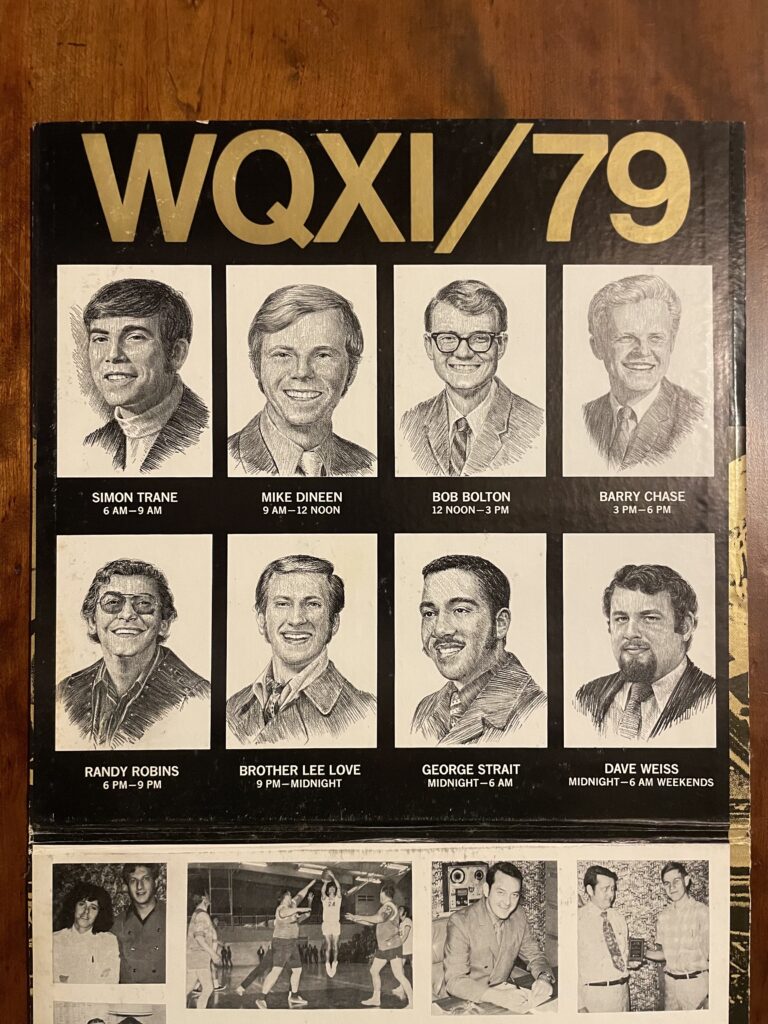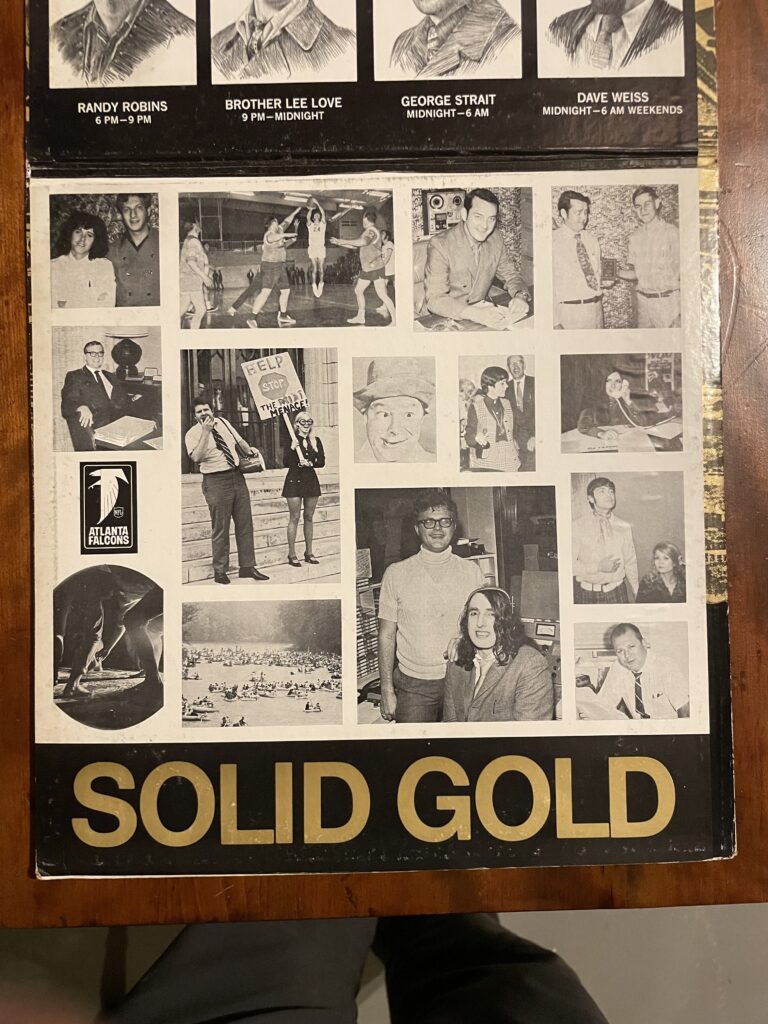 Despite the station's seeming willingness to play anything that was a hit, few of the songs here ended up being top tier oldies radio staples. "You've Lost That Loving Feeling" is the biggest song here by far, and Kenny Rogers is the only artist here who became/remained a big star. "The Letter" was sung by Alex Chilton, who later was in Big Star, but was never a big star.
WQXI is said to have been the inspiration for the WKRP In Cincinnati. Perhaps the helicopter they took the photos from is the one they dropped the turkeys from.